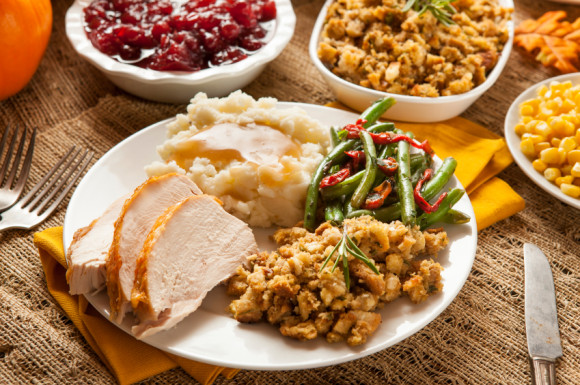 Thanksgiving is just around the corner. Can you believe it? Reconnecting with and enjoying favorite foods, family and friends is the mainstay of this holiday.
Here at MSGdish, we're mostly about the food and have blogged in the past about the Thanksgiving meal. Included in these blogs are ways to make family-favorite recipes even more delicious. In particular, we have written about traditional Thanksgiving recipes that fall into the savory foods category (i.e., not "sweet") These foods are considered "savory" in part due to the glutamate content of the ingredients. To us and the culinary world, savory equals "umami." Thus, it is natural to be writing about "umami" flavor. All of us at MSGdish just can't help ourselves!
This Thanksgiving, if you are looking for simple ways to "boost the umami" in your Thanksgiving recipes, here are a handful of suggestions.